Other Regular Campus Events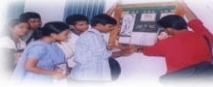 LITERARY ACTIVITIES
In order to promote literary aptitudes of the students, wall magazines are regularly published. Besides, there is the college magazine 'PRANYA' published once a year.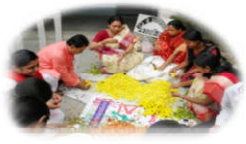 CULTURAL FUNCTIONS
Cultural functions are regularly held under the guidance of teachers and with the help of the Students' Union of the college.
CELEBERATION OF BIRTH ANNIVERSARIES
College organize anniversaries of distinguished poets, reformists and freedom fighters every year.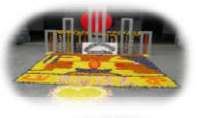 CELEBERATION OF INTERNATIONAL MOTHER LANGUAGE DAY
The College celebrates on 21st February every year with flower decorations, songs, and students' seminars.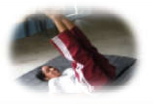 YOGA & PRANAYAM CAMPS
The students, particularly studying physical education organize and practice in the camps normally held in the Gym hall.