Best Practice: 01 (Initiatives under 'Institutional Social Responsibilities')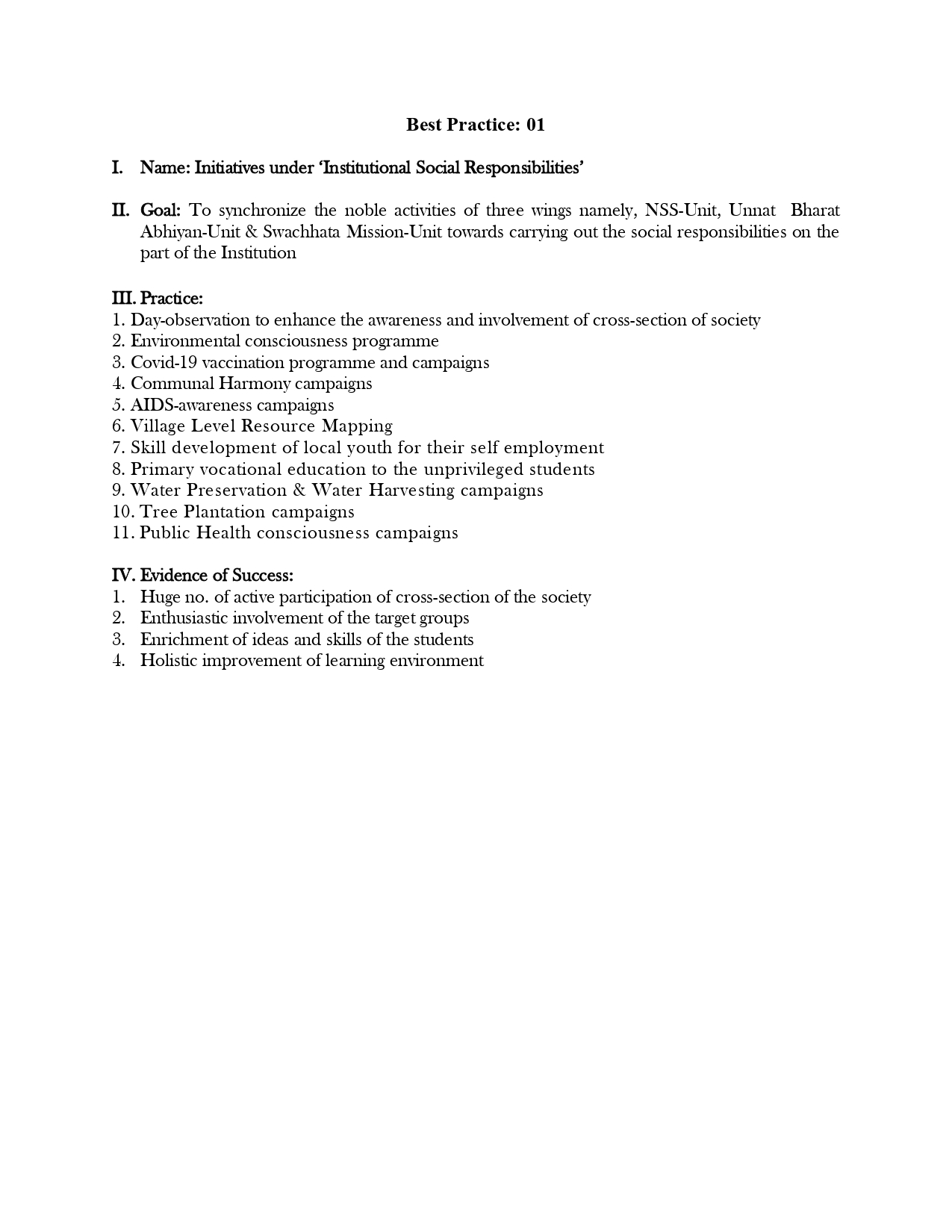 1. Day-observation to enhance the awareness andinvolvement of cross-section of society
2. Environmental consciousness programme
3. Covid-19 vaccination programme and campaigns
4. Communal Harmony campaigns
5. AIDS-awareness campaigns
6. Village LevelResource Mapping
7. Skilldevelopment of local youth for their self employment
8. Primaryvocational education to the unprivileged students
9. Water Preservation& Water Harvesting campaigns
10. Tree Plantationcampaigns
11. Public Healthconsciousness campaigns
Best Practice: 02 (Promotion of sustainable environment)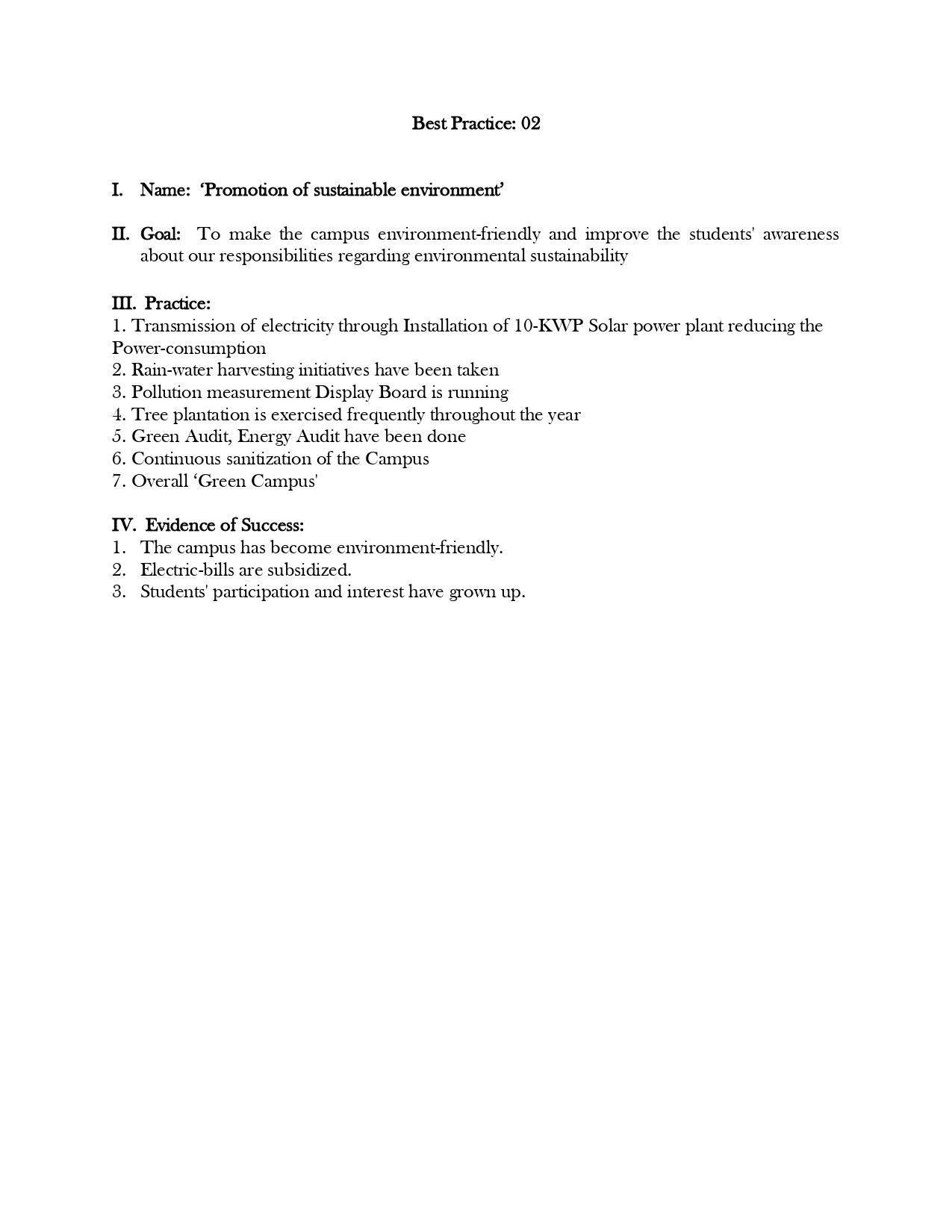 1.Transmission of electricity through Installation of 10-KWP Solar power plantreducing the Power-consumption

2.Rain-water harvesting initiatives have been taken

3.Pollution measurement Display Board is running

4.Tree plantation is exercised frequently throughout the year

5.Green Audit, Energy Audit have been done

6.Continuous sanitization of the Campus

7.Overall 'Green Campus'
Best Practice: 03 (Almost cent percent occupancy of the classes, even in the event of the absence of the slated faculty)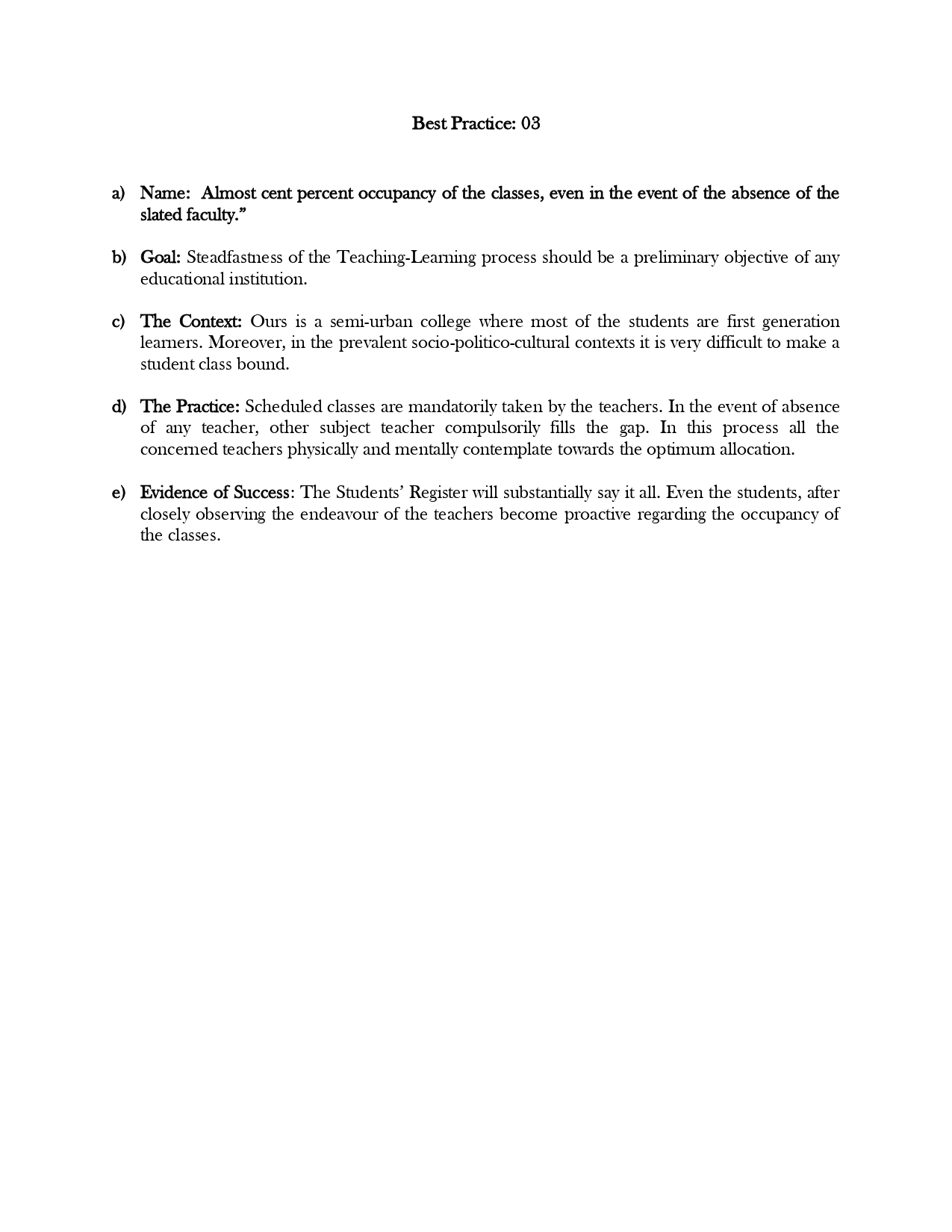 Scheduledclasses are compulsorily taken by the teachers. In the event of absence of anyteacher, other subject teacher compulsorily fills the gap. In this process allthe concerned teachers physically and mentally contemplate towards the optimumallocation.
Best Practice: 04 (Exhaustive concession to the need based students after thorough counselling)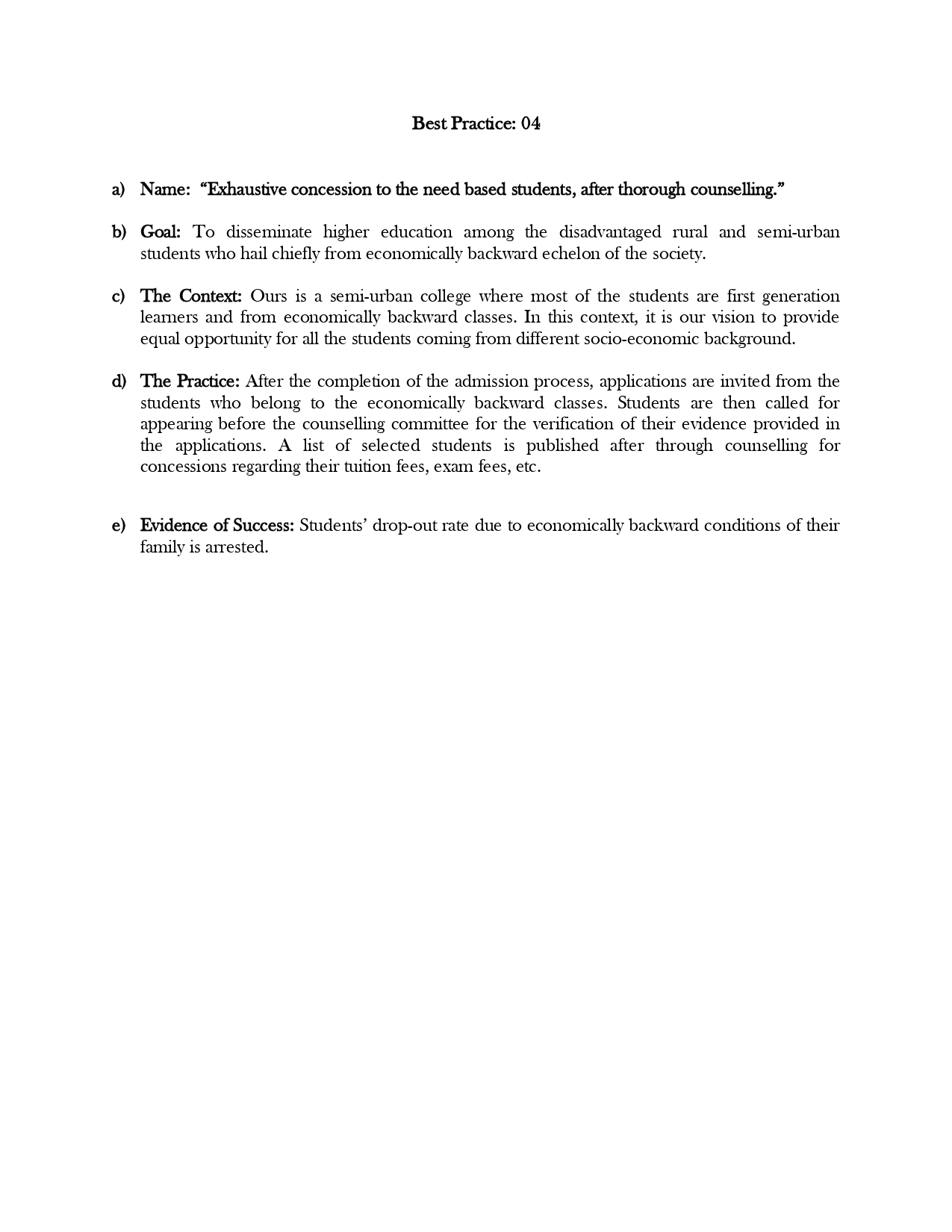 After the completion of the admissionprocess, applications are invited from the students who belong to theeconomically backward classes. Students are then called for appearing beforethe counselling committee for the verification of their evidence provided inthe applications. A list of selected students is published after throughcounselling for concessions regarding their tuition fees, exam fees, etc.